4. How can healthcare systems further gender equality?
The Index shows that there are differences across the continent on health status between men and women.
Recent data shows that the majority of African countries are far from achieving gender equality, as outlined in the Sustainable Development Goals and 2030 Agenda for Sustainable Development which encourage reframing gender equality as a human right.
While there is a positive correlation between access to reproductive health services and good maternal and neonatal mortality outcomes, the Index shows that access to reproductive healthcare and family planning is lagging in many African countries. This means that young African women are often the most affected by limited healthcare systems. South Africa scores highest in the "Access" vital sign, due in part performing well in measures assessing access to health services that impact women, whilst a need for improvement is most urgently needed in Sudan, Angola and DRC. Where access is restrained, women's health takes a toll.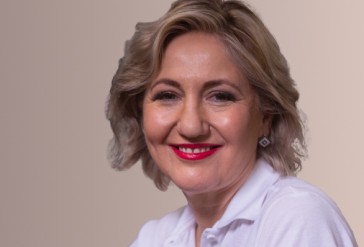 Dr Glenda Gray, President and CEO of the South African Medical Research Council, explained that teenage pregnancy and poverty are inextricably linked, and that young African women are often not prioritised to receive even primary education. Index results show that adult literacy is generally higher among men than women. The link between a lack of literacy and a lower life expectancy should be at the forefront of policy-makers' minds, as women in Africa remain less likely to be educated.
Survey Results
Actions to be taken
The perception on progress made towards gender equity is polarised, indicating that it is seen as an issue that does not affect society as a whole, but mainly women who are hindered by entrenched power structures. 
From a range of potential solutions, there was a lack of consensus on the highest priority for policy action, with two in five respondents saying that the primary focus for improving gender equity should be on prioritising primary education (40%), followed by almost a third who indicated 'improving reproductive health' (32%) and 'elevating women in health system leadership' (28%).
Blockades to career development for African women emerge already in childhood. Many who aspire to enter the health sector are often impeded due to a lack of education. Governments and educational institutions need to provide more for young women pursuing medical careers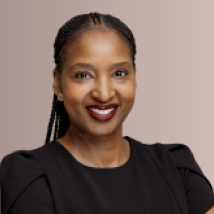 Mah-Sere Keita
Director of Programs, African Society for Laboratory Medicine
Organisations that will have the biggest impact
Almost half of respondents said advocacy organisations (49%) and community organisations (43%), are most impactful in the area of gender equality. Therefore, as we advance towards UHC, it is critical for women to be included in every step of the decision-making process to ensure their needs are represented.
There is also a need to achieve gender equality faster at the level of health system leadership, ensuring that women have equal opportunities to fulfil their potential. A plurality of respondents (45%) indicated 'elevating women in health system leadership' as an area where the private sector can make the biggest impact. Respondents also identified 'prioritising primary education' (30%) and 'improving reproductive health' (25%) as priorities for action.

Policy Recommendations
How can healthcare systems further gender equality?
Prioritise access to health services for girls and women, such as reproductive health and family planning. 
Create a system to easily report incidents of gender-based discrimination in healthcare delivery and services. 
Adopt policies that elevate women in health system leadership, including supporting enrolment of girls and women in STEM and management programs. 
Build gender equality in the workforce and remove restrictions to work. Affordable, good quality childcare and adequate maternity and paternity leave are essential to achieve this. 
Increase equitable access to schooling by addressing structural barriers to education and participation in society, including access to WASH (Water, Sanitation and Hygiene) facilities and safe transportation options. This can also be done through:
Prioritising primary and secondary education for girls. Adopting policy that ensures that all girls remain in full-time education until at least year 16. Hiring and training female teachers across all levels of education. [Reference to IMF recommendations]
Educate and include boys and men in discussions to addressing barriers to care for women and girls at a societal level (e.g., expand the pool of providers, provide information to women on how and where to access abortions, address stigmas and taboos, etc.

Case Study
Prioritising primary education - UNESCO and Kano, Nigeria
Read about the case study below ↓
Part of the mission of the United Nations Educational, Scientific and Cultural Organization (UNESCO) is to address gender disparities in education. It supports several initiatives which are focused on achieving SDG4 (ensure inclusive and equitable quality education and promote lifelong learning opportunities for all) and SDG5 (achieve gender equality and empower all women and girls) and eliminating forms of disparities. The UNESCO Dar es Salaam project empowers girls by improving access to WASH facilities, supporting 40 primary schools and 20 secondary schools in Tanzania to build toilets, handwashing facilities, changing rooms and water boreholes. Poor access to these types of facilities is a barrier to full participation in school for girls, especially for those of menstrual age, and leads to decreased performance and increased dropout rates.  These activities are part of the UNESCO-UNFPRA-UN Women joint program to empower girls and young women through quality education in Tanzania.
NGOs also play a crucial role in identifying challenges, driving innovative solutions and scaling up services. This is demonstrated in Kano, Nigeria which was recognised as an educationally disadvantaged area, characterised by inadequate classrooms, a lack of qualified teachers and low enrolment in rural schools and congested urban classrooms. In addition, girls faced considerable cultural and structural barriers to primary and secondary education. Strong measures were implemented through partnerships between NGOs and the Kano state government that improved the quality and access to education. Additionally, there was a drive to encourage entrepreneurship, creativity and innovation amongst girls who had failed in schools – this resulted in a boost in the educational completion rate and contributed to building resilience in the girls educational system.
Case Study
Read the case study in the whitepaper