3. How can countries re-prioritise healthcare spending to address system gaps?
Financing is not everything and is not always directly correlated with a positive performance on access or quality. The Index suggests that there is sometimes little difference between the ways African countries finance their healthcare systems. However, similar approaches do not yield similar results in the sustainability of healthcare systems.
While there is a clear positive correlation between economic strength, political stability and the sustainability of a healthcare system, there are strong variations in the access to and quality of health services even among the strongest economies. This disparity suggests that, beyond financial reforms, targeted policies to address access and quality indicators could go a long way in achieving UHC. An interesting example here is South Africa, which scores amongst the top three leaders in the "Financing" vistal sign, but scores poorly (last together with Cote d'Ivoire) when it comes to "Status", indicating persisting structural challenges for the population.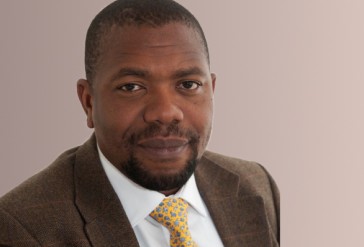 For World Bank Nigeria Health Specialist, Olumide Okunola, it is not simply about having more money flow into healthcare systems, but rather using it intelligently to improve quality overall. Ideally this would mean more health infrastructure, but even more importantly prioritising the poorest and most vulnerable in society – both in rural and urban settings – to ensure they have access to the best possible care.
Survey results
Actions to be taken
National finance structures vary greatly across countries in Africa, with spending on health fluctuating in relation to national income, public resource prioritisation and spending allocation. Other factors such as low levels of corruption, democratisation and gender equality in public office can refocus budgetary targets to prioritise sustainable universal health services. Furthermore, the evolving health burden from communicable to non-communicable diseases requires a restructuring of financing across Africa to address system gaps. A plurality of respondents (44%) viewed reprioritising funding as the biggest priority to address spending gaps.
Organisations that will have the biggest impact
The private sector was perceived by respondents as a critical partner in achieving UHC through expanding access to and quality of specialised services, with the largest portion (44%) stating this is the area where private actors can make the biggest difference. Across Africa, many government-financed hospitals have benefited from contracting companies to provide management services, which has increased revenues and the availability of medicines thereby improving patient outcomes. Furthermore, financial risk protection mechanisms are being developed and implemented across Africa that are beneficial in strengthening equity of and access to services.

Policy Recommendations
How can countries re-prioritise healthcare spending to address system gaps?

Read the recommendations below ↓
Increase funding towards disease prevention efforts within the national health budget. 
Establish national health commissions linked to national health insurance, to include relevant government departments, civil society and academics/ researchers. 
Prioritise health financing strategies that will increase access to quality health services across the full population.  
Apply financing structures which compel the wealthier population segments to subsidise poor and vulnerable groups in society.
Sustain political commitment and accountability to deliver on financial reforms by stakeholders.
In Africa, there are as many different ways to seek health services as there are countries and communities. But the one essential principle is that of leaving no one behind. We need to make sure we maximise the information and the evidence used for health decisions everywhere across the continent.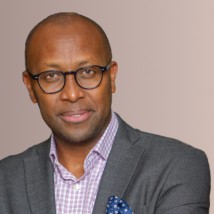 Githinji Gitahi
Group Chief Executive Officer, Amref Health Africa

Case Study
Reprioritising funding - Vision 2030, Kenya
In Kenya, the launching of the SDG Partnership Platform has seen particular success, aligning with the country's Vision 2030 development strategy. The Platform brings together partners in Kenya and internationally, with support from the UN. The Vision is centred around four pillars known as "the Big Four Agenda", which enumerate the country's aims to: achieve food security; provide affordable housing for all; boost manufacturing; and provide universal healthcare coverage. This large-scale strategy requires a significant level of funding and resources, which has been supported by a blended financing approach, deployed with the goal of mobilising funding from public and philanthropic sources to scale up private investment in achieving the Sustainable Development Goals (SDGs).
Case Study
Read the case study in the whitepaper