1. How can regional collaborations encourage innovation?
Innovation is a fundamental driver in achieving Universal Health Coverage (UHC) but the Africa Sustainability Index shows that this is an area where Africa, as a continent, lags on the global scale.
The "Innovation" Vital Sign, defined as the "advancement, access and application of novel technology" has the lowest average score of any of the six Vital Signs that make up the Africa Sustainability Index. While there are many great examples of countries adopting or even creating technologies to bring new solutions to life, there is still room for growth when it comes to the advancement, access and application of novel technology. For instance, measures related to the use of data for health purposes are relatively low. There is however a clear opportunity to create future-looking policies and legal environments targeted at adopting new technologies.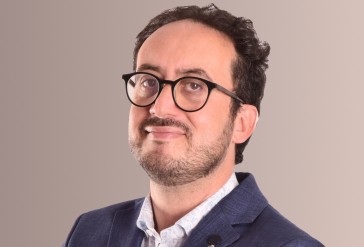 Dr. Saber Boutayeb, Professor of Medical Oncology at the University of Rabat, Morocco, believes that it is only through regional collaboration within Africa that a true innovation ecosystem can be established. He suggests that the creation of an ERASMUS-like programme for African students, and the indexation of African peer-reviewed scientific journals in international databases such as Scopus or Medline could go a long way in increasing regional collaboration. Moreover, solutions that have proven to effectively drive innovation in North Africa can be applied across the continent, i.e. building regional research clusters where countries can i) work together to provide assistance and financing to design innovative research projects, and ii) share data across national borders to allow better healthcare delivery.
Survey Results
Actions to be taken
In light of the pandemic, survey respondents highlighted huge advancements being made across the region in recent months. Regional hubs for COVID-19 genomic testing were cited, for example, as evidence of local collaborative efforts that spurred innovation.
The pandemic has also shown that private sector connections need to be enhanced. Respondents acknowledged the public sector faces constraints in a constantly evolving health sector, particularly during a pandemic, and that the private sector is best placed to cope with competing demands while accelerating innovation. Over half (52%) agreed that public-private partnerships should be the biggest priority for the health sector. The importance of the private sector was further emphasised by over two thirds of respondents (67%) highlighting this as an action area where private actors can make the most difference while the majority (52%) of respondents considered progress to have been particularly slow in this area so far.
Organisations that will have the biggest impact
The World Health Organisation (WHO) is seen as the most impactful organisation in this space, as a major player in setting up health initiatives, facilitating regional clusters and cross-border data sharing. The WHO plays a multitude of roles, providing the technical backbone for working groups to identify associated health gaps that need addressing, helping solidify resources for understanding health challenges. It has also emerged as a leading facilitator in public private partnerships over the last decade, strengthening regulatory frameworks to incentivise the private sector's involvement in the health sector.
Respondents also see academia as having a big part to play in collaborative efforts that encourage innovation by those with an active interest in Africa. Universities can elevate specific knowledge and positively affect the performance of lagging regions. Cross-continent collaborations are highlighted as having a beneficial impact on advancing healthcare in the region. Respondents point to the example of AMPATH, a Kenyan multi stakeholder partnership organisation which facilitates a medical partnership between North American academic health centres and those situated in Kenya, allowing for the bilateral exchange of ideas and experiences. Relational commitments such as this are of high value as they involve shared accountability, as opposed to a transactional focus or towards solving an issue.
In addition, the Treaty for the Establishment of the African Medicines Agency, which was adopted by the African Union in February 2019, sets the basis of a more in-depth regional collaboration by aiming to harmonise medical regulatory efforts. It still requires 15 countries' ratifications to enter into force, and should be at the forefront of a closer regulatory effort across the continent.

Policy Recommendations
How can regional collaborations encourage innovation?
Regional research clusters (Reference to OECD recommendations)
Increase private sector involvement in research projects across Africa. As per As per Organisation for Economic Co-operation and Development (OECD) findings, the public sector's current role is excessive and public sector exit strategies are rarely in place.    
Finance regional R&D programmes across Africa. Increase collaboration between academic institutions via efficient external R&D funding support for the establishment of research clusters. 
Enhance African-led, cross-continental research and innovation capabilities to address unique societal challenges, leading to health and economic improvements regionally.
Public Private Partnerships (PPPs) 
Apply more scrutiny and challenge of public-private partnerships, notably their capacity to manage and pay for contracted services. Better legal frameworks to regulate partnerships are needed. 
Select PPPs that are lower-cost and have a higher development impact to maximise the cost-benefit.   
Sharing data across borders (Reference to WEF recommendations)
Enact more effective privacy laws to encourage and enable data sharing.
Prioritise and focus on law enforcement on abuses, e.g., ensure cybersecurity to position themselves as a trustworthy data transfer destination. 
Forbid governments from viewing data being transmitted across borders.
Prioritise connectivity infrastructure, e.g., deployment of 4G networks.  
Foster accountability when it comes to data sharing between nations.
Cross-border data sharing agreements between nations;
Appointment of national authorities to oversee the handling of data by the private sector
We should choose one lab for each region in Africa, and [ensure] we are really capacitating that laboratory to become the centre of excellence for the region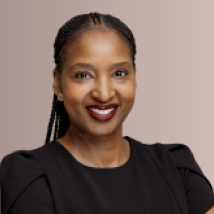 Mah-Sere Keita
Director of Programs, African Society for Laboratory Medicine

Case Study
African Society for Laboratory Medicine and Africa Center for Disease Control & Prevention (Africa CDC)
Read about the case study ↓
In Southern Africa, significant strides have been made in strengthening the region's disease detection and response through improving the regional network of laboratories. Through facilitation from the Africa Centre for Disease Control and Prevention (Africa CDC) and African Society for Laboratory Medicine (ASLM), regional laboratory experts developed an action plan for public, private, academic and individual laboratories to connect Southern Africa. Africa CDC was able to use its position as a trusted regional leader to establish a network of member country health institutions and utilise limited funds to capacitate a focal laboratory to service the region. With the rise of emerging diseases across the region and resource limitations present across Africa, this work is especially pertinent as it strengthens the critical components of disease surveillance, outbreak response and fundamental health care.
Case study
Read the case study in the whitepaper