Dr Saber Boutayeb on public-private partnerships
Saber Boutayeb is a Professor in Medical Oncology at University Mohammed V in Morocco. In our recent Linked In Live event he spoke about a public-private partnership (PPP) between Mohammed V University in Rabat and an IT company, which is generating a number of transformational projects.
"As you know, in African countries, we face the same issues in terms of human resources and migration from Africa to North America and Europe. For caregivers, there's an imbalance between the needs of the population and the resources that are allocated by the government. And last but not least, there are spatial inequalities within each country.
Currently, eHealth is defined as a field in the intersection of medical informatics, IT in general and health systems. This field includes all the health services and information that are delivered through the internet and related technologies, such as health apps, information systems, artificial intelligence and tele-medicine.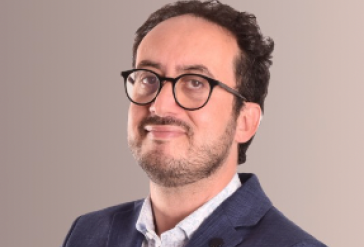 Worldwide, the COVID-19 pandemic was a real accelerator of eHealth. Stakeholders and practitioners agreed that eHealth is essential for health systems, and several IT projects demonstrated this. But despite well-documented reports on the benefits of health IT in general, eHealth adoption in our countries is not great, largely due to technological, financial, cultural and organisational factors.
The FutureProofing index revealed that PPP is one of the best ways to overcome some of these structural barriers. Let me give you an example from Morocco that demonstrates that PPP is very helpful for launching a national initiative in e-health. 
As you know, Morocco is a North African country and is considered a middle-income country. Morocco faces an epidemiological transition—call it the double burden, with the coexistence of communicable and non-communicable disease. As a developing country, Morocco faces the same issues as other African countries: limited resources in general, but particularly in its health system. 
The Centre of Innovation in eHealth is the fruit of a collaboration between a public university—Mohammed V University in Rabat, which is one of the most important universities in Morocco—and a private company called IT6, which is an IT company that promotes IT in general and eHealth in particular. The first step for these two partners was to work on a white paper with all the parties that are concerned with health issues.
The aim of this paper was to provide relevant and up-to-date information on the situation of eHealth in Morocco—to assess the opportunities and to meet the challenges of integrating available solutions, and to identify the obstacles hindering health promotion in Morocco. And last but not least, to develop a roadmap in order to facilitate rapid and effective implementation of eHealth in Morocco and in other North African countries. 
In April 2022, the Center of Innovation in eHealth was officially launched. It issued a report called the White Paper on eHealth in Morocco that assessed the national health care system, and it identified the opportunities and challenges for eHealth solutions. The white paper was presented in Rabat in the presence of three ministers: the Minister of Health; the Minister of High Education and Scientific Research and Innovation; and the Minister of Digital Transformation and Administrative Reform. It was also an opportunity for these three ministers to sign the sponsorship agreement for the eHealth innovation centre.
Various partners have integrated the centre; they agreed that it will be domiciled within the university and have created a board of directors made up of representatives of various ministries, leading companies in IT (such as Orange) and leading companies in health care. Other academic partners from the private and the public sectors joined this consortium, such as the Mohammed VI University in Casablanca (which is a private university) and The National School of Public Health (which is a public school).
Since its creation, this centre—in addition to the white paper—has organised numerous conferences and competitions for eHealth projects. It is currently working on four major projects.
The first is a university diploma in eHealth, with the participation of three universities: Mohammed V University in Rabat, Mohammed VI University in Casablanca and the University of Aix-Marseille in France. The second project is an African forum dedicated to eHealth, which is expected in September 2023. The third project is an white paper on health data exchanges—this white paper is currently being written and is expected in April 2033. The last project is a second project competition, which is planned for next May with the participation of major companies in IT, local companies and international companies.
In conclusion, PPP was the best way to unite the different partners and to develop a global health initiative."