Dr. Catherine Kanari on public-private partnerships
Dr. Kanari is Universal Health Coverage Lead at Amref Health innovations, Amref Health Africa. In our recent Linked In Live event she focused on achieving UHC in Kenya through the reform of primary health care, and the role public-private partnerships (PPPs) can play in this reform.
"When we look at UHC, we're looking at the people who are accessing quality health care services without going through financial hardships. One of the key cogs of UHC is primary health care, because we know health begins in the household. And when we looked at primary health care, we saw various gaps within countries.
The work we did started in Kenya. Its health system is devolved to 47 counties, with each one looking after the needs of its community. So we looked at one of them, Makueni County, in order to address the challenge of primary health care. How do we co-create a solution that is innovative, creative and successful?
Firstly, we carried out a feasibility study in collaboration with Makueni County, Philips and Amref Health Africa, looking at a PPP that could successfully deliver primary health care in Kenya. This is based on three tenets: value for money; affordability; and apportioning appropriate risk for both parties. We also wanted to ensure that the public mandate was delivered through efficiencies from the private ecosystem. Therefore, we looked at the supply and demand side of things.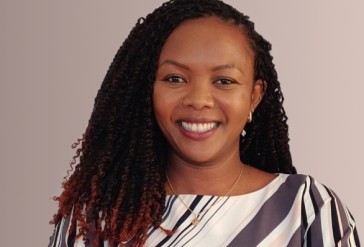 When you look at the supply, you look at what is available in terms of infrastructure for primary health care. So we did the assessments and saw the gaps. We realised that to deliver a concrete primary health care system, you need health care workers, infrastructure, machines and diagnostics. On the demand side of things, you can create a good infrastructure and system, but if people do not come to seek the care (or if they cannot afford it), it's a challenge.
The government also played a role because the politics of the day was favouring a few issues. One of the key things Makueni County wanted to address in primary health care was maternal and child health. Kenya has a policy that reimburses public health facilities for costs incurred while providing delivery services. Secondly, Kenya has adopted UHC and it has a social health insurance scheme, so once you are seen in a health facility with this scheme, the facility can be reimbursed. There were revenues to be realised from this system. 
The private entity has a role to play in terms of building infrastructure and giving the technical assistance necessary for efficiencies in systems. The system was in existence, but it was not efficient. We had facilities seeing patients, but they were not claiming—small things like putting people through the claims system so that they were able to be reimbursed. We also advocated for enrollment into the national health insurance fund, to ensure patients were not going out of pocket to pay for these services.
What we realised was that these facilities were able to have an increase of at least 48% in skilled deliveries. They also had an increase in service utilisation. The services were there, but they were not complete. Once we completed the services, they were able to come and utilise them.
We also realised and recognised new revenue streams from the private services. There was an additional average monthly revenue—from a baseline of zero (because we did not have this before), we saw a 400% increase in health care revenues. 
And as much as we had focused initially on maternal and child health indicators, we also saw other problems that were in the system. We are now burdened more than ever with non-communicable diseases, for which African systems have not traditionally been prepared. So there was a need to optimise preventive services. For this, we relied heavily on the counties and the community health structures to raise awareness, to refer people to facilities and highlight the need for early treatment and diagnosis.
We did experience a few challenges in policy and in executing the full PPP, because at the time, primary health care services were free in Kenya. So there was a need to ensure that the counties were able to go into a PPP by themselves. Remember, PPP is a long-term engagement most of the time. It requires a negotiation of repayment for the private services, because this is a private institution delivering a public mandate.
But, in a nutshell, we saw that it is possible, feasible and affordable to carry out PPP in primary health care, and deliver on the same in terms of measurable impact and ensuring that there are efficiencies brought on by the private entity."